The History of Brakkefontein Guest Farm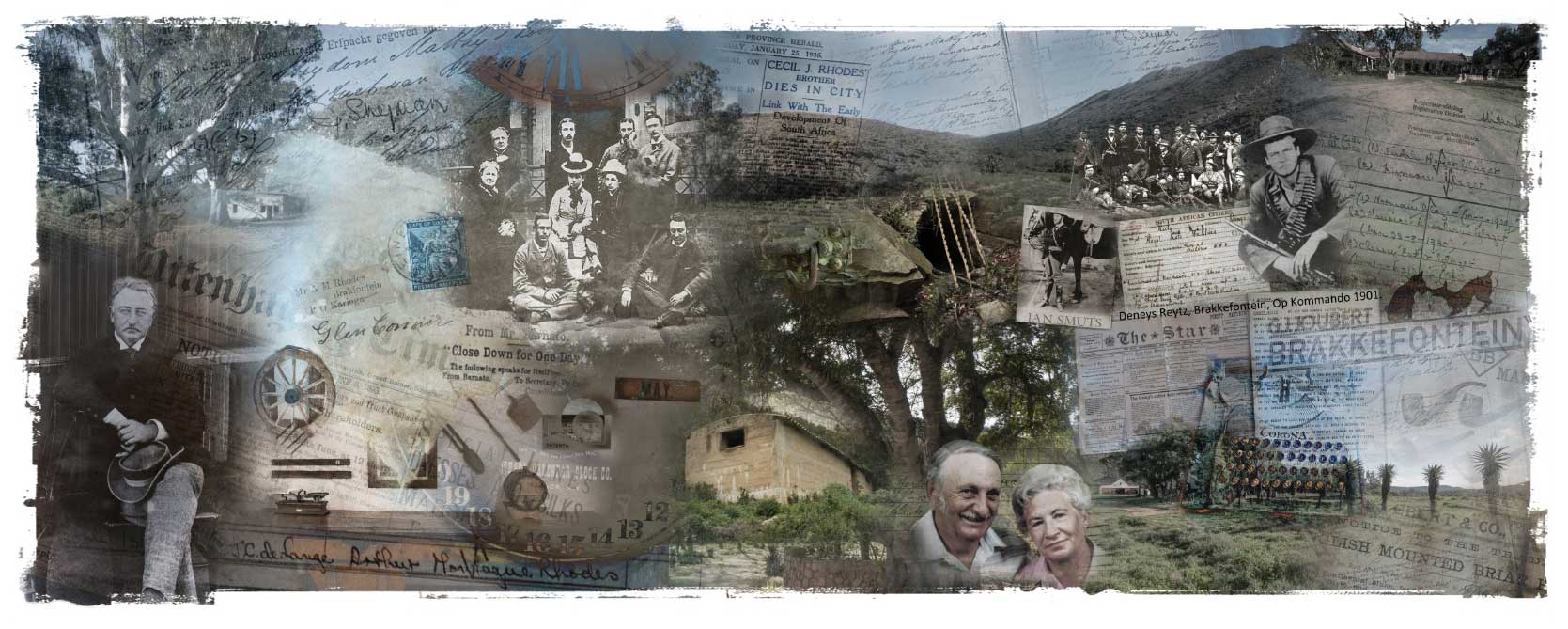 Jan Smuts and his commando trekked through the Zuurberg mountain range during the latter part of 1901, during October of 1901, they stayed on Brakkefontein for a few days, three of his men were killed on the farm in an ambush during this stay, Deneys Reytz described the incident in his book Ón Commando'. 
There is also a large trophy room in the cellar of the entertainment area, displaying game that was shot on the farm over many years. The history of the farm is also on display.
The farm was first issued a title deed in 1820, the original document is on display. Cecil John Rhodes purchased the farm in 1882, with the hope that there was gold on the farm, a small mine was dug, but only fools gold was discovered. The Rhodes family sold the farm in 1908 (Cecil died in 1903).
Cecil's youngest brother, Arthur Montagu, stayed on the farm from 1882 to 1908, Arthur built the original Brakkefontein house during 1893, a lot of old news papers and other documents were discovered when the house was demolished in 1983.    Arthur repurchased the farm in 1921 and stayed on the farm until 1936, when he passed away at the age of 76.
Thereafter the farm was sold to Mr Himey Glazer, owner of well known Wolwefontein Hotel and shop in those days, he had the farm until 1969. The Joubert family purchased the farm in 1974, and is still in their possession.